Date: March 28-31, 2023
Location: EPFL, Lausanne, Switzerland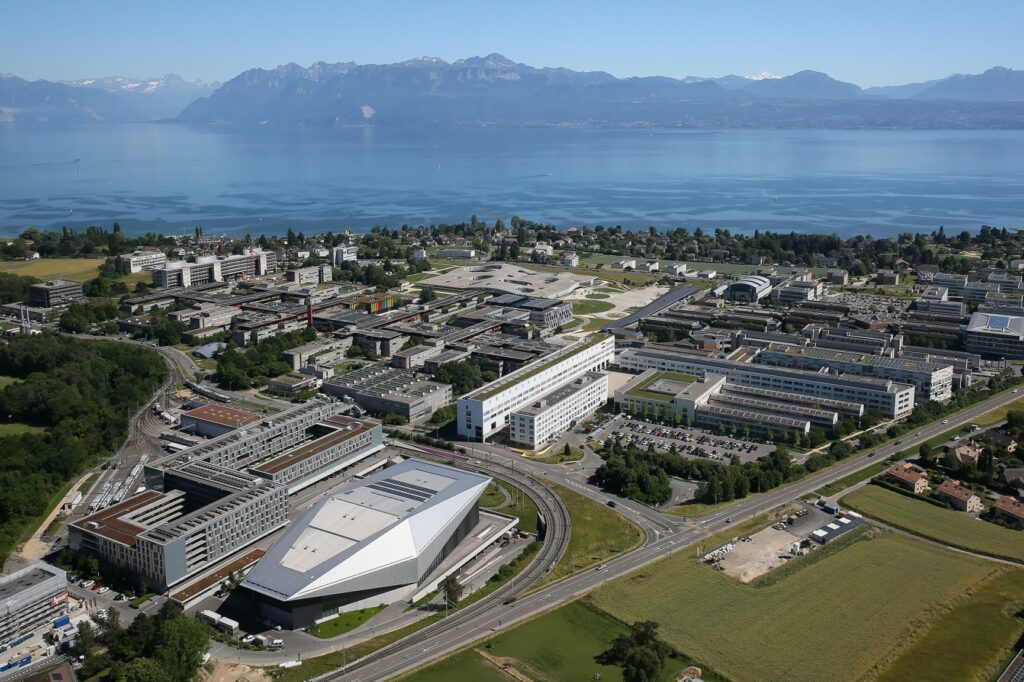 The third ELO-X workshop will take place at EPFL campus in Lausanne, Switzerland from March 28 to 31, 2023. During the workshop, ELO-X fellows will be divided into groups and guided through the deployment of a nonlinear model predictive controller on a miniature car. At the end, a mini-contest will be held. A rough schedule and some related information can be found within this page. More details will be available soon.
Schedule of the 3rd ELO-X Workshop @ EPFL
Food arrives at 16:30, may start later depending on people's arrival
09:00 – 10:30 
10:30 – 11:00 
11:00 – 12:30 
12:30 – 14:00
14:00 – 15:30
15:30 – 16:00 
16:00 – 17:30 
19:00 – 
Basic software session 1
Coffee break
Basic software session 2
Lunch break
MPC with software session 1
Coffee break
MPC with software session 2
Social dinner @ Restaurant Ticino, make sure to register your food choice on Google sheet
09:00 – 10:30 
10:30 – 11:00 
11:00 – 12:30 
12:30 – 14:00
14:00 – 15:30
15:30 – 16:00 
16:00 – 17:30 
18:00 – 
Hardware session 1
Coffee break
Hardware session 2
Lunch break
Group coding session 1
Coffee break
Group coding session 2
Free
09:00 – 10:30 
10:30 – 11:00 
11:00 – 12:30 
12:30 – 14:00
14:00 – 15:30
15:30 – 16:00 
16:00 – 17:30 
18:00 – 
Group coding session 3
Coffee break
Group coding session 4
Lunch break
Racing session 1
Coffee break
Racing session 2
Apéro and awarding 
Unofficial social events, see recommendations on the right. 
General

The SBB App is helpful to check the real-time schedule of transportation in Switzerland and buy tickets. 
EPFL campus is a big one and one might easily get lost. Our lab is located at ME C2, which stands for Building ME, Section C, Floor 2. The EPFL App may lead your way properly. You may enter "ME C2 405" in the Map function to see its location. 

Travel to Lausanne, gare (gare = station in French)

Direct train:

Visit the official website of SBB or the railway company in your country and select "Lausanne" or "Lausanne, gare" as destination. 

Flight + train:

The nearest airport nearby Lausanne is in Geneva. Fly to Geneva-Airport first. 
After passing through customs in Geneva-Airport, turn to your left and walk through to the end of the building. Go through the revolving door, which will take you straight into the railway station. Buy your ticket for Lausanne at the counter on the opposite side of the hall or at the automatic machine. C

heck on the departure panel above each track.

The journey to Lausanne lasts approx. 45 minutes (all trains stop first at the Geneva Main Station)

From Lausanne, gare to EPFL

Metro:

The M2 line of metro station is located just in front of the train station of Lausanne.

Buy a ticket for zone 11 and 12 (also called "Grand Lausanne") and take the metro M2, in the direction called "Croisette", and get off on the next station (Lausanne-Flon). There, transfer to line  M1. Get off at the stop called EPFL.

The journey from the railway station to EPFL takes approx. 25 minutes.

Accomodation

Dates and price:

The workshop starts in the morning of March 29 (Wednesday), so it is highly recommended to arrive the night before (March 28, Tuesday). 
The workshop ends in the evening of March 31 (Friday).  It might be too late to rush back home and since the weekend will be coming, maybe you want to stay for Friday night. However, this is not at all compulsory. 
So in total we recommend to stay for four nights (March 28, 29, 30, 31). If you plan to enjoy Lake Leman and the Alps more, feel free to book the nights during weekend (April 1, 2). 
The price level of Switzerland is well-known to be higher than others, so don't be shocked by the numbers. Early booking will definitely help. 

This hotel is just next to the EPFL campus, the EPFL metro station,  grocery and foods, thus very convenient. 
We have asked for special rate (130 CHF per night) which will be available until February 14. After the date, there is no guarantee on the price and availability of the room. For booking, email to reception@sthotel.ch with the duration of your stay and a secret code. Instead of publishing directly on this public accessible website, the code will be shared within the fellows soon. 

Other choices (without guarantee):
Since this will be a technical workshop that involves hands-on experience towards hardware and software, the participants might find the following information useful: 
We will provide miniature race cars that are pre-assembled. 
We will provide workstations with Ubuntu 20.04 installed natively. Software dependencies (ROS2, casadi, Ipopt, Eigen) and developing tools (Matlab, IDE) are also available. The participants will form groups of three to develop their code based on the framework we provide to achieve fast racing on real hardware using MPC. 
Due to space and hardware limitations, we are hosting this event only for ELO-X fellows (both official and associated ones).